Become a Sponsor
---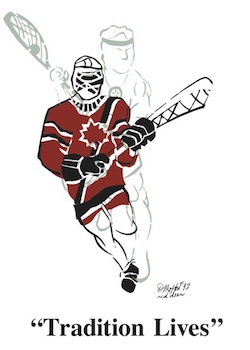 Our tournament is in its 29th year and is host to over 50 teams ranging from ages 6 - 17 that come from all over Alberta. The tournament will be held on May 15-18, 2020.
Each year we rely on the generosity of businesses such as yours to help keep our costs down and provide the participants with coupons for local business. This fundraiser is a huge success and much of the credit goes to the monetary gifts and raffle prizes you provide.
We appreciate whatever support you are able to give to the tournament and will recognize your generosity appropriately in our program. With the continued support of our community and its businesses, the Tradition Lives Lacrosse Tournament will continue to be one of the most attended tournaments in Alberta. We are known for the caliber of play, quality of volunteers and immense community support. We thank you in advance for helping to keep this 'tradition' alive.
Interested in becoming a 2020 Tournament Sponsor please contact Michelle at traditionlives@reddeerlacrosse.com for more information.